If you would like to use motorways and certain highways in Slovenia you need a vignette. In Slovenia the e-vignette is available. You no longer have to apply a sticker to your windscreen. Instead you can conveniently get your registration number registered online.

The service www.si-vignette.com carries out the registration of your registration number for you. It only takes a few minutes for your registration number to be registered. We will immediately register your registration number in the Slovenian toll system as an independent service provider.

All you have to do is register online. E-vignettes are immediately valid on request!
Total prices incl. VAT and service fee for the provision of the online portal. You will find a list in the last order step.
Select e-vignette
Enter vehicle category and registration number.
Pay securely online
Pay tolls simply and securely online.
Set off with no worries
Receive the e-vignette immediately by email or text message.
No more sticking! No more queuing!
With the e-vignette, you no longer need to pull off the motorway to buy an adhesive vignette. Cameras on the roads record your number plate and compare it with the database.
Pay securely online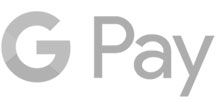 Digital annual vignette
Carefree throughout the year with the digital annual vignettes.
Buy now